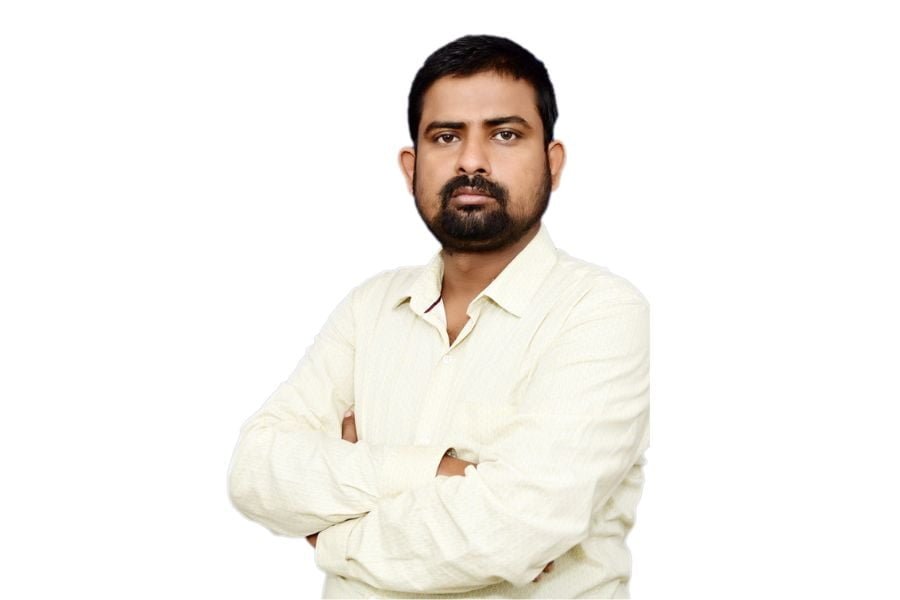 Discover How BCure Is Bridging the Healthcare Gap in Rural India
Bhubaneswar (Odisha) [India], September 18: In a world where healthcare often seems like a distant luxury, two visionary founders, Soumyaranjan Mangaraj and Biswajit Mangaraj, who happen to be brothers, set out to change the narrative. They laid the foundation for BCure, a pioneering healthtech startup based in Bhubaneswar, recognized by Startup Odisha and Startup India, on a mission to revolutionize healthcare in rural and semi-urban India. With a blend of technology, compassion, and innovation, BCure is rewriting the script for healthcare accessibility, making it affordable, available, and reliable.
BCure, a brand under Brundaban A2Z Healthhub Private Limited, began its journey in 2021 with a singular focus – to transform the healthcare landscape in India's rural heartlands. They commenced their operations in April 2022. The founders recognized the dire need for quality healthcare services in these regions and developed a technology-driven solution to bridge the gap. It currently has five BCure SMART Clinics operational in the rural and underdeveloped areas of Odisha, providing best in class medical services
The startup's mission is straightforward yet profound: to provide technology-enabled, specialist-oriented, multi-disciplinary healthcare services. BCure aims to be the most respected and trusted healthcare provider for patients, medical practitioners, funders, and regulators across all markets it serves.
BCure is not just another healthcare service; it's a comprehensive solution designed to cater to the diverse healthcare needs of the underserved population. The startup employs a hybrid model to ensure that healthcare reaches the last mile. Central to this approach are the BCure SMART Clinics, strategically located in areas with critical healthcare needs.
These SMART Clinics offer a range of services under one roof, including pharmacy, diagnostics, expert consultations, physiotherapy, and end-to-end critical care assistance. BCure is committed to providing single-window services that make healthcare more accessible and convenient for rural communities.
The company's advisory team is a diverse group of experts with extensive experience. Mr. Suresh Chandra Nayak, a serial entrepreneur, advises on strategic development, while Mr. Sabyasachi Mohapatra provides guidance in operations, strategy, and finance. Mr. Sailendra Mangaraj offers insights on technology, and Mr. Sunil Pradhan leads the technology roadmap. Mr. Rajesh Kumar Pradhan specializes in accounts and statutory matters, and Mr. Manas Mohapatra focuses on social marketing and community engagement, collectively ensuring a well-rounded and knowledgeable support system for the company's success.
One of BCure's standout features is its 24/7 access to doctors through E-Consultation. Super specialist doctors regularly visit BCure SMART Clinics, ensuring that patients receive expert guidance and care. This innovative approach guarantees timely medical interventions, emphasizing the importance of the "golden hour" in critical cases.
BCure's value proposition is rooted in its social mission. The startup seeks to impact approximately 100 rural lives daily through each SMART Clinic after the initial incubation period. With plans to expand and operate 50 centers in the next year, BCure aims to touch the lives of approximately 150,000 rural individuals per month.
BCure's vision is clear – to be the most respected and trusted healthcare provider in every market it serves. The mission revolves around improving the health and wellness of communities by offering engaging experiences and the best healthcare products and services at an affordable cost. The core values of integrity, resilience, compassion, and innovation guide BCure's journey towards this vision.
To learn more, please visit https://bcure.co.in/
If you have any objection to this press release content, kindly contact pr.error.rectification[at]gmail.com to notify us. We will respond and rectify the situation in the next 24 hours