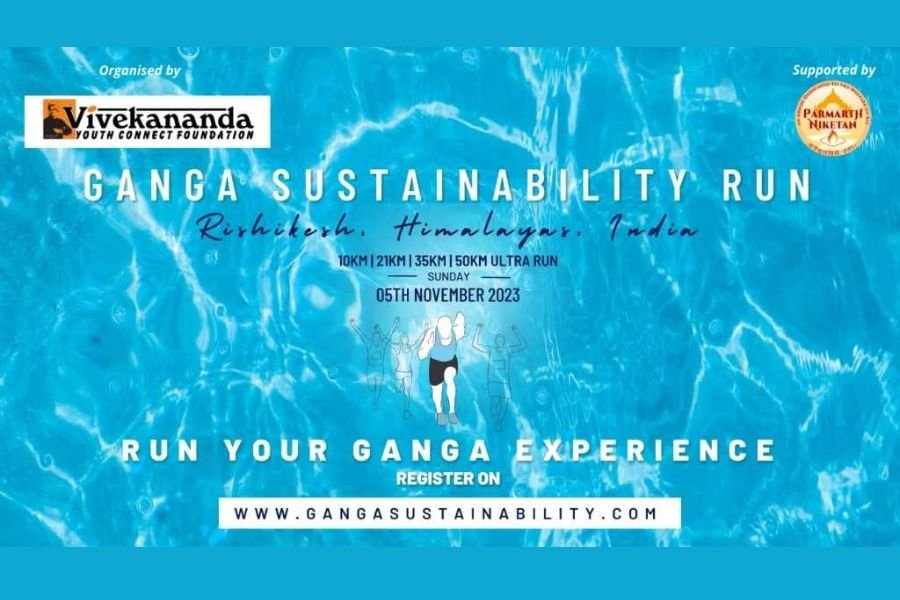 Rishikesh (Uttarakhand) [India], September 2: The Ganga Sustainability Run is back for its second edition, and it promises to be an extraordinary event dedicated to raising awareness about the preservation of the sacred River Ganga and promoting environmental sustainability. Scheduled for Sunday, November 5, 2023, this run will take place against the breathtaking backdrop of Rishikesh, Uttarakhand, India.
The Ganga Sustainability Run is not just another race; it's a powerful call to action to safeguard the Ganga river ecosystem. With the event offering a range of distances and categories, including a 10K, Half Marathon, 35K, and 50K ultra marathon, participants of all skill levels are invited to join in the cause. The run will commence at the Ganga Barrage Opposite Gate no. 1 AIIMS, Virbhadra Road, Rishikesh, and conclude at the Parmarth Niketan, opposite Janki Setu, Rishikesh.
The highlight of this run is the spectacular route, which will guide runners along the scenic banks of the Ganga River. Participants can expect awe-inspiring views of the surrounding mountains and lush greenery, creating a truly immersive and serene experience.
What sets the Ganga Sustainability Run apart is its unwavering commitment to sustainability. The event organizers have gone to great lengths to minimize waste generation and have opted for eco-friendly materials to ensure minimal ecological impact.
Furthermore, the run isn't just about physical exertion; it's an opportunity for like-minded individuals to come together and advocate for the conservation of the Ganga. Participants will have the chance to engage in insightful discussions, connect with environmental organizations, and become part of a community dedicated to creating a positive change.
The 2nd Ganga Sustainability Run offers participants not only the chance to promote a sustainable future but also the opportunity to make a meaningful impact on the lives of those who depend on the Ganga River. By taking part in this event, you'll be contributing to the preservation of one of India's most revered natural resources.
Registration is now open, and participants can avail a 25% discount by using the code "GANGA25" when registering at https://www.townscript.com/e/GSR23.
For accommodation at Parmarth Niketan, please visit https://www.parmarth.org/reservations/.
Dr. Rajesh Sarwadnya, the organizer of the 2nd Ganga Sustainability Run, invites individuals and running enthusiasts from around the world to join hands in this noble cause. Let's unite for the Ganga's sustainability, make a difference, and create a greener, more sustainable future.
For more information and media inquiries, please visit www.gangasustainability.com.
Contact: Dr. Rajesh Sarwadnya Organizer, 2nd Ganga Sustainability Run – Rishikesh Himalayas India Email: gangasustainability@gmail.com
Website: www.gangasustainability.com
If you have any objection to this press release content, kindly contact pr.error.rectification[at]gmail.com to notify us. We will respond and rectify the situation in the next 24 hours.