Coimbatore (Tamil Nadu) [India], September 29: In an inspiring testament to environmental stewardship, Coimbatore is witnessing the dawn of a 'Green Revolution' as the "Planet Warrior" campaign, orchestrated by Cercle X, sweeps through the region. This transformative initiative is poised to empower local schools and colleges with the wisdom of eco-friendly practices, nurturing a generation of conscientious planet guardians. Remarkably, participation in this vital movement comes at no cost, promising equal access for all who aspire to champion Mother Earth. 
A Landmark Event at SES School
SES School, a prominent educational institution in Coimbatore, recently took centre stage as more than 200 students showcased their creativity and commitment to environmental conservation. Using discarded plastic materials, these budding eco-warriors breathed new life into waste, crafting awe-inspiring creations that served as a testament to their dedication.
Engaging Workshops and Enlightening Sessions
The SES School event was more than just a platform for displaying innovative projects; it was a comprehensive educational experience. Engaging sessions, enlightening workshops, and interactive activities provided both students and educators with profound insights into the importance of energy and water conservation, along with the preservation of our precious planet. Thought-provoking discussions emphasized responsible plastic and paper usage, promoting sustainable practices to minimize environmental harm.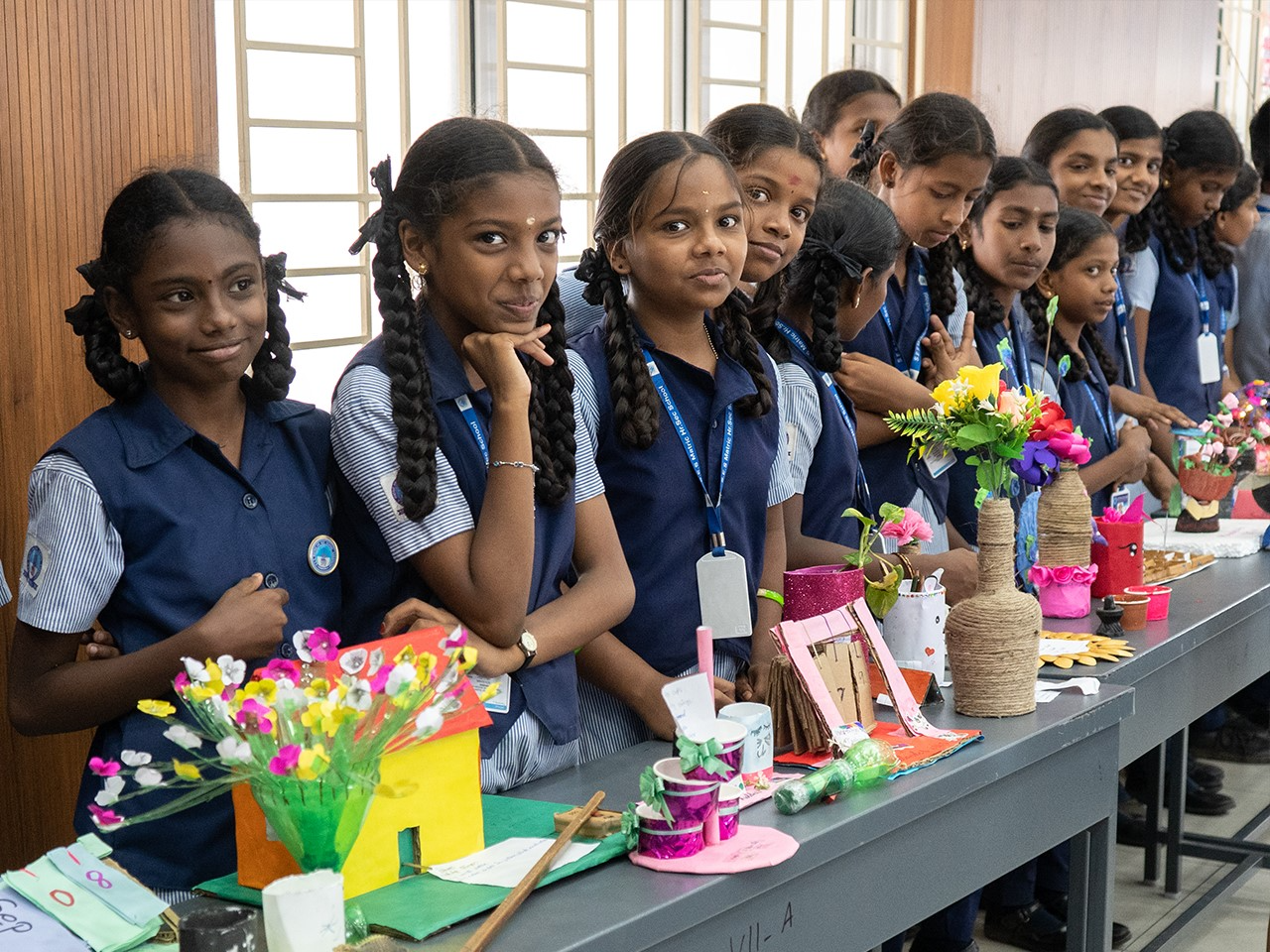 A Visionary Perspective from Divya Shetty
Divya Shetty, Co-founder of Cercle X, shared her visionary perspective on the campaign's potential impact. She stated, "We firmly believe that today's youth hold the key to global transformation. Through the Planet Warrior campaign, we aim to ignite a spark within students, inspiring them to become Earth heroes and take proactive steps toward building a better planet and stronger community."
Empowering Educational Institutions
As part of this ground-breaking campaign, participating schools and colleges gain access to a wealth of resources, practical tips, and inspiring stories to guide their journey toward eco-friendliness. This comprehensive support empowers educational institutions to assess their current environmental practices and unearth opportunities to enhance their commitment to conservation.
Rewards for Excellence
Outstanding educational institutions stand to receive the coveted Metabin, a specialized bin designed to facilitate effective plastic sorting. Additionally, they will receive delightful eco-friendly incentives, including pencils that grow into plants, recycled plastic pens, and eco-conscious T-shirts, all contributing to a greener future.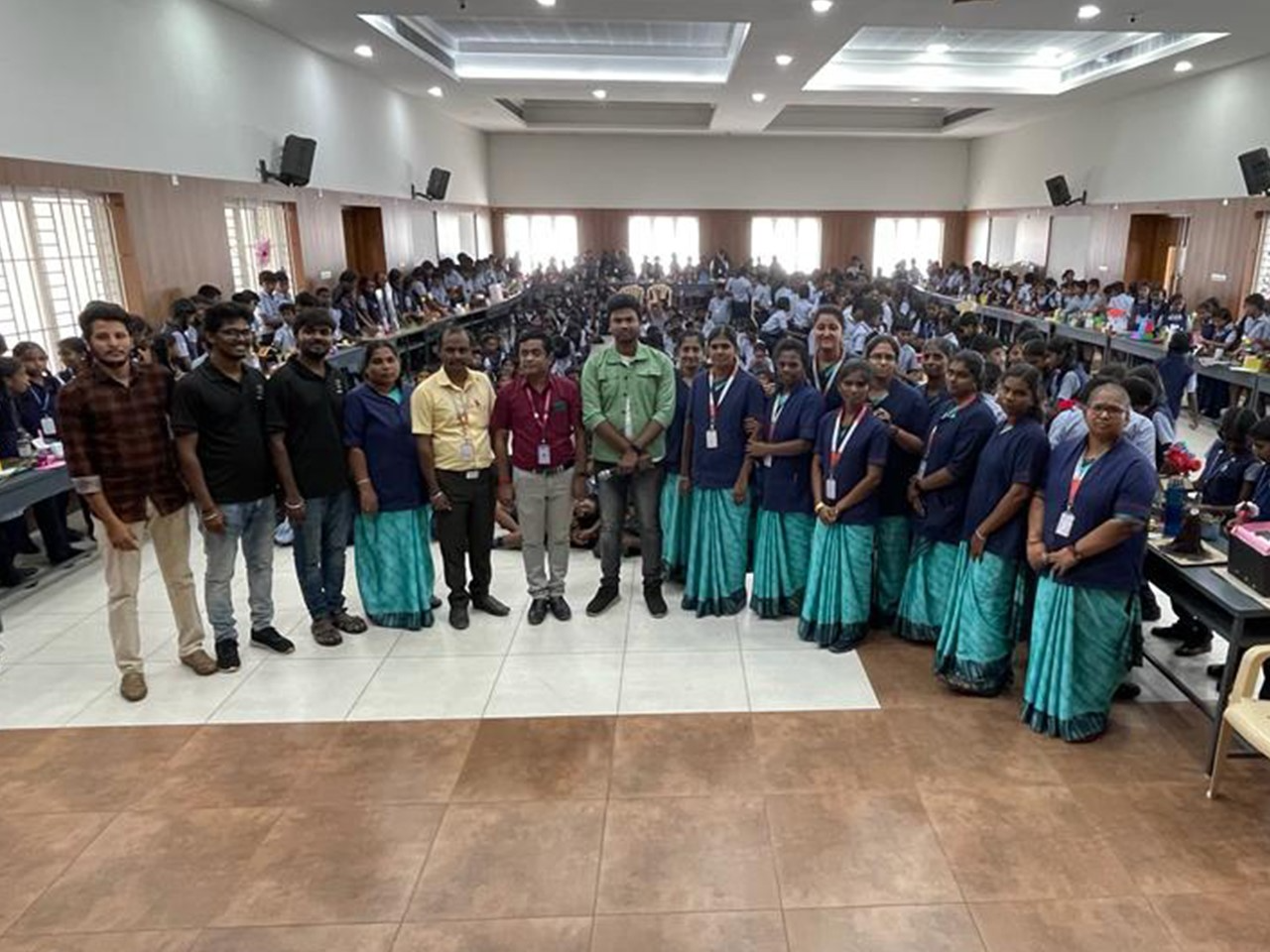 Join the Movement
Coimbatore is invited to embrace the 'Green Revolution' as Cercle X extends an open invitation to all local schools and colleges to join the Planet Warrior campaign. With its no-cost participation model, everyone can become an active participant in this transformative movement. For inquiries and to join the initiative, please contact Sankar Kumar, the dedicated Planet Warrior representative, at +91 70107-35225 or email pw@cerclex.com.
A Brighter, Cleaner Future for Coimbatore
Coimbatore, India, is poised for a 'Green Revolution' as it joins forces with Cercle X to empower schools and colleges to become champions of our planet through the Planet Warrior campaign. Together, they will illuminate the path toward a brighter, cleaner future for all.
About Cercle X
Cercle X is driven by an unwavering commitment to our planet. Their mission is to educate individuals about the importance of Earth conservation and inspire them to address critical environmental issues. They achieve this through innovative ideas, educational outreach, and fostering widespread engagement to create a better world for all.
If you have any objection to this press release content, kindly contact pr.error.rectification[at]gmail.com to notify us. We will respond and rectify the situation in the next 24 hours.