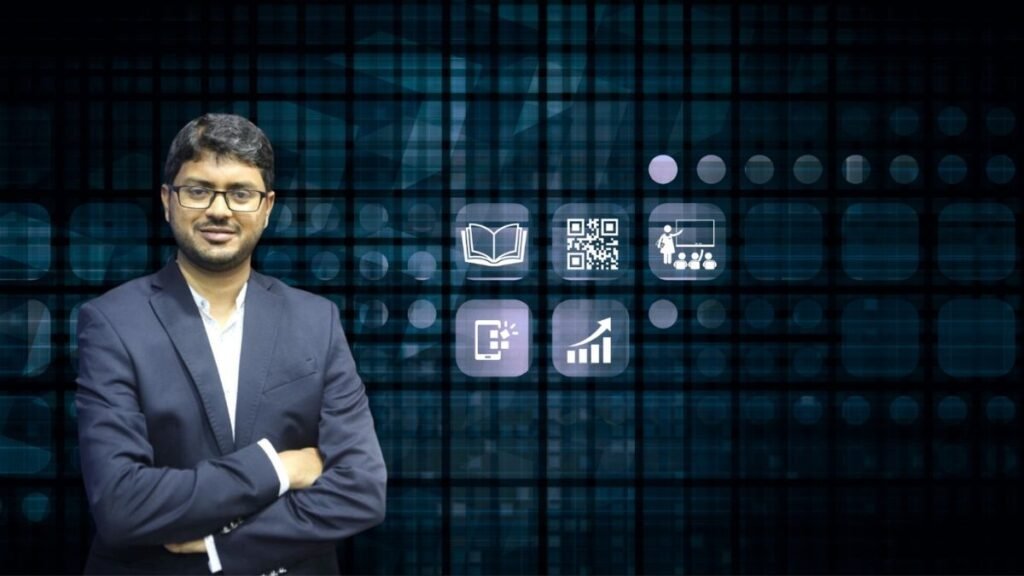 New Delhi (India), September 18: In the ever-evolving landscape of education, where technology is rapidly reshaping the way we learn and teach, innovators like Abdul Subhan are at the forefront, pioneering groundbreaking solutions to revolutionize the field. Abdul Subhan's brainchild, Future Tech School, is poised to make a significant impact, not just on the education sector but on the very way we perceive teaching and learning.
Abdul Subhan's journey in education began with a simple yet profound vision – to provide every child, irrespective of their economic background, with access to quality education. His passion for education led him to establish Future Tech School, a venture that would prove to be a game-changer.
A Vision for Inclusive Education
Education, often hailed as the cornerstone of development in any society, has been riddled with challenges, particularly in developing countries like India. Access to quality education has been a privilege, rather than a fundamental right for many. Abdul Subhan recognized this stark disparity and set out to bridge the gap.
Future Tech School's foundational philosophy is built on the belief that every child deserves a chance to excel, regardless of their socio-economic background. It focuses on providing affordable, high-quality education that harnesses the power of technology to make learning accessible to all.
The Journey from Coaching Center to Educational Ecosystem
Abdul Subhan embarked on his educational journey with an Integrated coaching institute called Falcon Group of Institutions in Bangalore, India, in 2014. With limited resources and a few dedicated teachers, he started helping students prepare for competitive exams like NEET/JEE/KCET with Intensive Integrated coaching. What began as a modest effort soon evolved into something much more profound.
The challenges he encountered were not merely academic but systemic. Abdul Subhan realized that providing quality education went beyond teaching subjects. It required addressing issues such as teacher motivation, curriculum design, and parental involvement. This realization marked the transformation of Future Tech School from a brick-and-mortar integrated coaching system to a comprehensive educational ecosystem.
A Holistic Approach to Education: Empowering All Stakeholders
Future Tech School is revolutionizing education by recognizing the unique needs of each stakeholder in the education journey. To facilitate seamless communication, engagement, and empowerment, Future Tech School has developed individualized mobile applications for students, parents, teachers, and management.
Students: Future Tech School understands that students need more than just textbooks to excel in the 21st century. That's why it provides students with a phygital tech Books and dedicated mobile app that serves as a dynamic learning companion. This app includes e-textbooks with interactive features, access to virtual labs for practical learning, and engaging content that goes beyond the classroom syllabus. Students can also access coding and robotics courses, fostering essential skills for the digital age. This app empowers students to take control of their education and explore subjects beyond the traditional curriculum.
Parents: Parental involvement is a cornerstone of a child's educational success. Future Tech School's parent app bridges the gap between school and home. Parents can track their child's progress, view current syllabi, and monitor learning trends. This app ensures that parents are well-informed about their child's educational journey and can provide the necessary support. It fosters a collaborative learning environment where parents and teachers work together to nurture each student's potential.
Teachers: Teachers are at the forefront of education, and Future Tech School recognizes the importance of their role. The teacher app equips educators with tools to deliver engaging lessons effectively. It provides access to standardized lesson plans, tailored instruction materials, and insights into each student's learning needs. Teachers can easily communicate with parents through the app, ensuring a transparent and collaborative approach to education. This app empowers teachers to focus on what they do best: inspiring and educating the next generation.
Management: Efficient school management is essential for a successful educational institution. Future Tech School's management app simplifies administrative tasks and enhances communication within the school ecosystem. This ERP software streamlines processes related to curriculum delivery, teacher management, and communication. It enables efficient resource allocation and strategic decision-making. By reducing administrative burdens, the management app allows school leaders to concentrate on creating an environment conducive to learning.
Impact and the Road Ahead
Abdul Subhan's vision has already left a significant mark on the education sector. Future Tech School's programs have been successful in improving learning outcomes, as evidenced by the impressive results of their students.
Looking ahead, Future Tech School Has now expanded its reach and impact further. Initiatives like computer science coding for young learners, robotics programs, and specialized courses for competitive examinations.
The goal is not just to prepare students for exams but to equip them with skills to excel in a rapidly changing world by harnessing Hybrid Learning, Technology. AR & AI with Future Tech School
Abdul Subhan's journey from an Integrated Coaching Institute to a holistic educational ecosystem is a testament to the power of vision, dedication, and innovation. Future Tech School is not just transforming education; it's shaping the future of learning, one student at a time. As the school continues to grow, one can't help but wonder how far-reaching its impact on education will be, making teaching and learning not just more efficient but also more inclusive and transformative.
Mr Abdul Subhan can be reached through info@futuretechschool.in
If you have any objection to this press release content, kindly contact pr.error.rectification[at]gmail.com to notify us. We will respond and rectify the situation in the next 24 hours